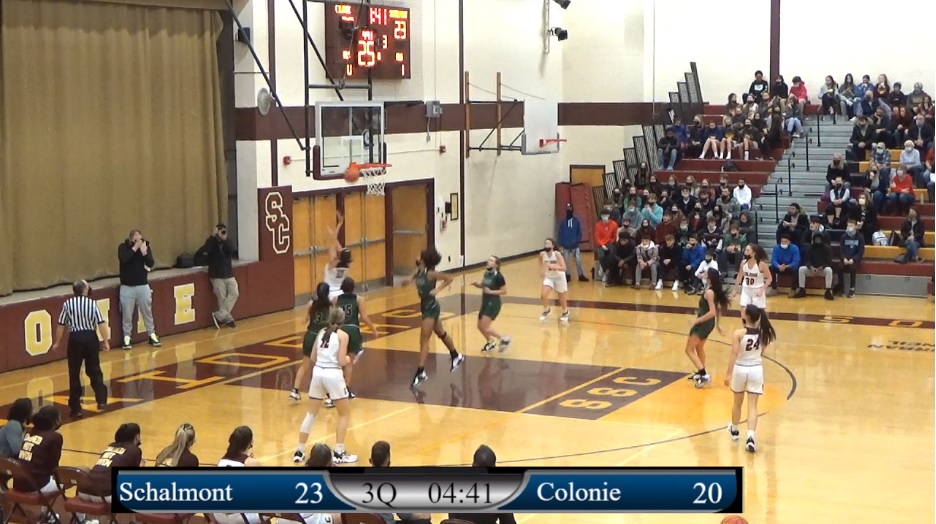 Let's see how the results are shaping up for the 2021-22 season to this point. The results include only Section 2 vs Section 2 games that have been gathered through reported scores to the site and social media.
On the chart below you'll see the total number of games, the average margin of the games, the number of games decided by single digits and then the percentage of those games.
2021-22 results through 1/5/22 games.
| | | | | |
| --- | --- | --- | --- | --- |
| Teams | Total games | Avg. Margin | Gms <10 pts | % Gms<10 pts |
| | | | | |
| Boys | 295 | 17.57 | 106 | 35.93% |
| Girls | 236 | 24.78 | 43 | 18.22% |
The boys results are in line with past seasons as far as the average margin of victory and the percent of games that finish at a single digit number.
The girls average margin of victory is slightly higher than normal and the amount of close games is down a pretty solid amount. Meaning, a higher amount of non-competitive games with the games played within the section.
After taking this information and applying simple math, along with using the site's computer rankings, we can see which classes are the most competitive. This is done based on subtracting the average margin of victory for a game (boys/girls) from the top team in each classification. For example in Boys class AA Green Tech is the top rated team according the most recent updated computer rankings. By subtracting the average margin of victory for a boys game (17.57) and taking all the teams that are ranked, at the most 17.57 points below the top team, we'll get an idea of how many teams are close to the top team. It's not perfect, for sure, but you'll see how many teams in each classification loom as top contenders.
The boys classifications will be listed first then the girls. All the teams listed below currently fall within the top team in their classification and the average margin of victory rounded up to the nearest point.
18 points (boys) or 25 points (girls)
**Please note that this list in each classification will change as more games are played. There are teams that have just missed the cutoff based on the current margins. Other teams will be added as the season progresses and some will drop off. I'll revisit this when the sectional seedings are set. To see how all the teams are ranked go to the power rankings link that is updated throughout each week.
Team, Rating, Classification:
Class AA Boys
| | | |
| --- | --- | --- |
| Green Tech | 51.07 | AA |
| Niskayuna | 49.04 | AA |
| CBA | 47.94 | AA |
| Shenendehowa | 47.58 | AA |
| Albany | 42.43 | AA |
| Ballston Spa | 37.62 | AA |
| La Salle | 35.69 | AA |
| Colonie | 33.34 | AA |
Class A Boys
| | | |
| --- | --- | --- |
| Amsterdam | 43.92 | A |
| Hudson Falls | 43.55 | A |
| Troy | 40.28 | A |
| Scotia | 37.23 | A |
| Mekeel C.A. | 36.57 | A |
| Burnt Hills | 33.33 | A |
| Lansingburgh | 32.78 | A |
| Averill Park | 27.65 | A |
Class B Boys
| | | |
| --- | --- | --- |
| Tamarac | 43.07 | B |
| Glens Falls | 36.24 | B |
| Fonda | 34.93 | B |
| Cohoes | 34.55 | B |
| Catholic Cent. | 33.16 | B |
| Mechanicville | 27.19 | B |
Class C Boys
| | | |
| --- | --- | --- |
| Fort Plain | 22.32 | C |
| Hoosic Valley | 20.05 | C |
| Chatham | 19.18 | C |
| Canajoharie | 19.04 | C |
| Granville | 17.69 | C |
| Maple Hill | 16.51 | C |
| Stillwater | 15.44 | C |
| Greenwich | 15.16 | C |
| Lake George | 15.13 | C |
| Hoosick Falls | 12.97 | C |
| Waterford | 10.94 | C |
| Duanesburg | 10.65 | C |
| Berne-Knox | 10.64 | C |
| Saratoga Catholic | 5.58 | C |
Class D Boys
| | | |
| --- | --- | --- |
| OESJ | 13.45 | D |
| North Warren | 6.20 | D |
| Argyle | 5.97 | D |
| Northville | 3.02 | D |
Class AA Girls
| | | |
| --- | --- | --- |
| Shenendehowa | 58.43 | AA |
| Bethlehem | 46.23 | AA |
| Colonie | 45.68 | AA |
| Albany | 42.80 | AA |
| Saratoga | 41.53 | AA |
| Shaker | 40.65 | AA |
| Columbia | 33.90 | AA |
Class A Girls
| | | |
| --- | --- | --- |
| Averill Park | 56.20 | A |
| Burnt Hills | 40.29 | A |
Class B Girls
| | | |
| --- | --- | --- |
| Schalmont | 44.05 | B |
| A. Academy | 36.11 | B |
| Mechanicville | 34.11 | B |
| Catskill | 31.26 | B |
| Fonda | 24.47 | B |
| ICC | 24.37 | B |
| Tamarac | 21.03 | B |
Class C Girls
| | | |
| --- | --- | --- |
| Duanesburg | 39.85 | C |
| Greenwich | 39.29 | C |
| Cambridge | 21.35 | C |
Class D Girls
| | | |
| --- | --- | --- |
| Hartford | 7.21 | D |
| Northville | -11.18 | D |
| Germantown | -13.48 | D |
| Salem | -14.39 | D |
| Saratoga Catholic | -15.72 | D |
| North Warren | -16.56 | D |
| Argyle | -16.91 | D |