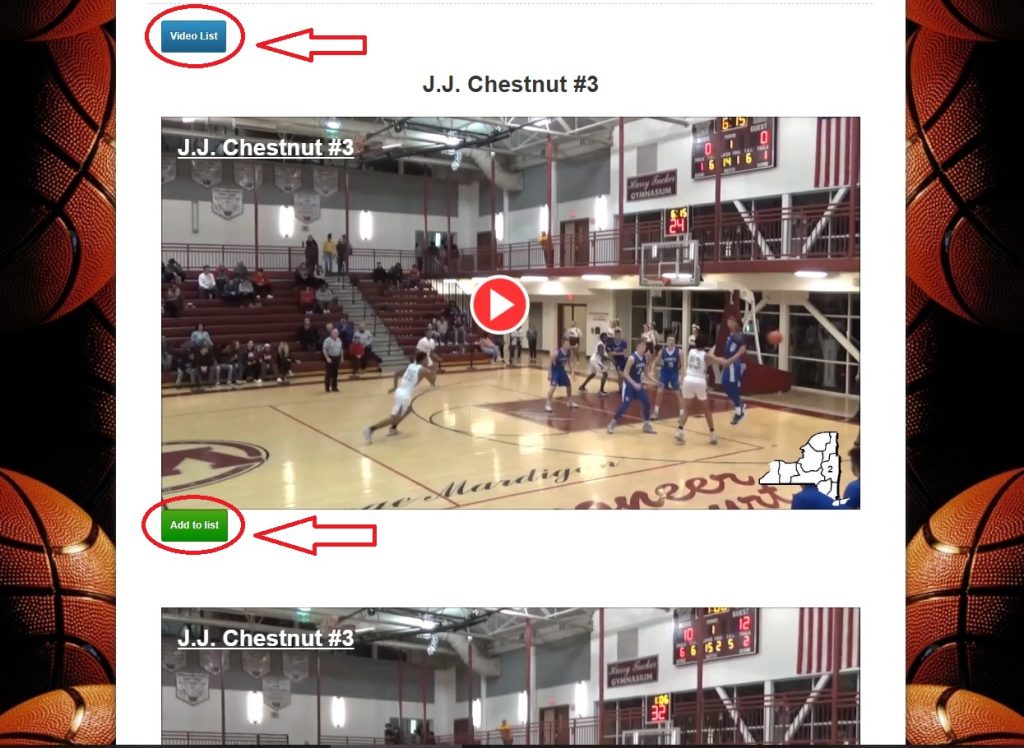 It's now possible to easily create team and player highlight videos from the over 9,800+ videos in the site's video clip database that is located HERE.
This is great for a single game or a full season highlight video for public or private use. Create a highlight video to share or merge a couple of clips from a game as a training tool. Teams can upload their full game videos and have the option of tagging their own individual highlights or we can help cut your film and tag the highlights to each player. Once the video is processed and the clips are sent to the team and player pages they'll be available to use for a custom highlight video.
Here's how you can create full highlight videos.
Create a username and password for the site if you don't already have one. You can do that by registering a new account on the bottom of the page of this link. You will get an email link to activate your account. Click that link. (Check spam folder if you don't get the email in your primary folder)
Once you are signed in, email info@section2basketball.com and let us know that you'd like to use the new video highlight creator. Your account will then be changed to a video list member and you'll be able to create custom videos.
It's free!
Next step is picking your videos to merge for the single highlight video. You'll be able use any of the videos in the system located HERE.
-Begin adding videos to the list by clicking the green "Add to list" button at the bottom of any of the clips.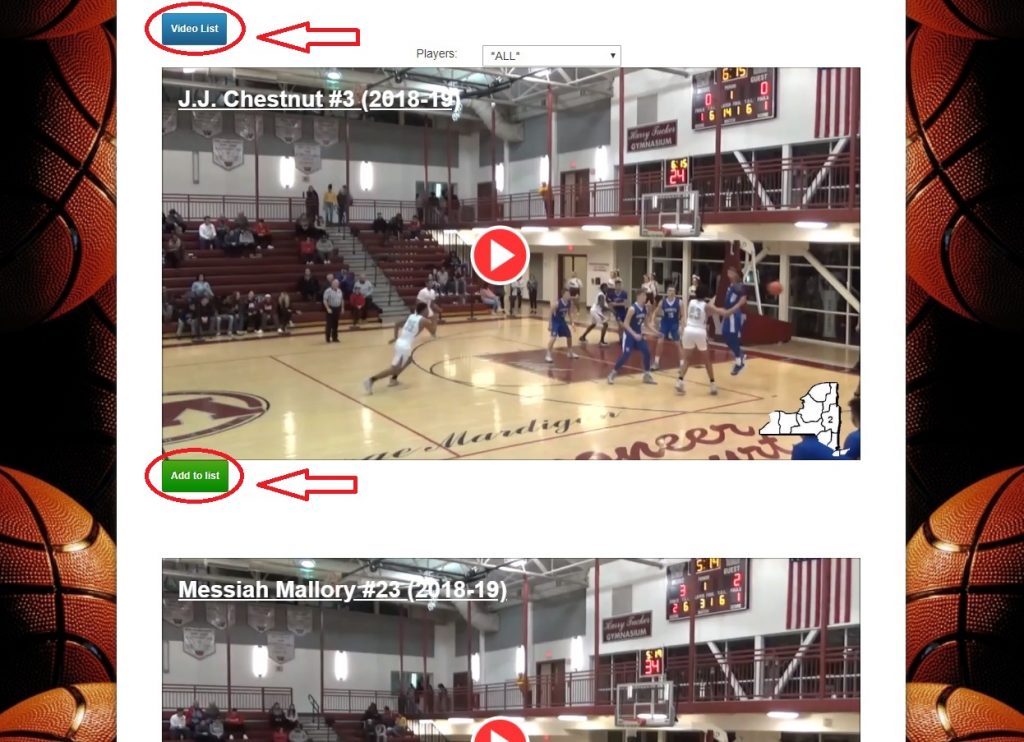 -Users can view all of the videos in their list by clicking the blue "Video list" tab on the top of the page.
 -The last step, after you select all of your video clips, allows users to move the videos up and down in the list to rearrange them in any order they'd like. This is also the page where users will download their merged video.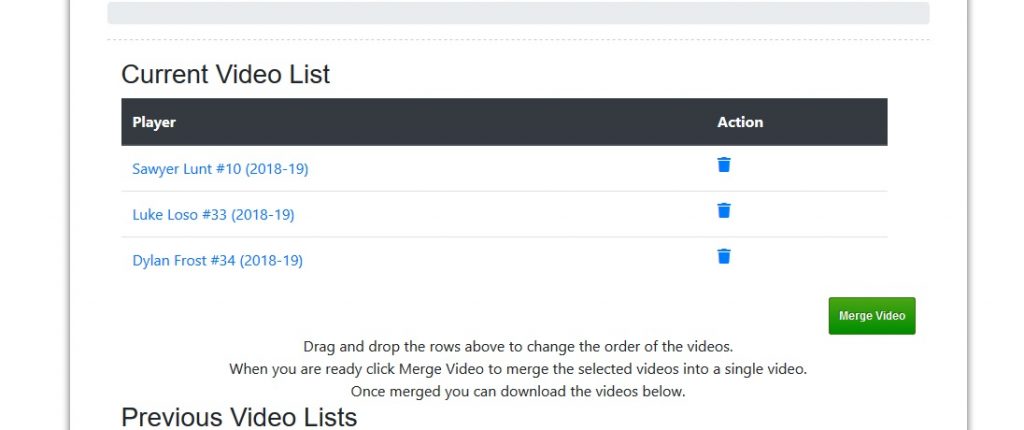 – Until you click "merge" the list is saved in the current browser tab. So if you close the tab your list is cleared. Once you click merge the server saves the list so it can process it. The processing of the video may take just a minute or two or up to 15 minutes depending on the timing that it hits the server.