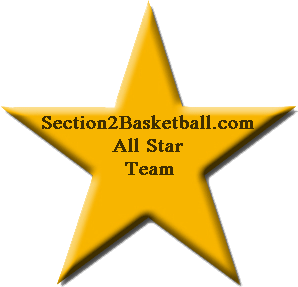 The All-Star teams are broken down by classifications (AA, A, B, C, & D) for this year's players.  After covering a bunch of full games this season, and watching countless hours of film, I've seen many of the players listed below. For the player's that I haven't watched in person I've relied on contacts in Section 2, other online content/stats/reports, game film, and custom player rankings that I've created.
What I've tried to do for the custom computer-generated player rankings is create something that will take into account a player's scoring, her team's overall performance, and factor in the percentage of her points versus her team's total point total. Point statistics were used from timesunion.com to compile those numbers. With limited other stats available online (rebounds, steals, assists, etc.) I feel this is the best way to construct the rankings as it factors in overall team performance too.
Past computer player rankings, created for Section 2, have been in line with the top players in the Section as well as players that have moved on to play at the next level. In other words, I trust them as an independent opinion differing from my eyes and other research. All 3 (eyes, rankings, research) are factored in when creating the teams below.
(Players that scored around 10% or more of their team's total points were ranked and considered for the teams. Over 400+ players fit the criteria. I also know that I've left off really good players. I've done the best I could when comparing a player's impact on their team and factoring in their overall team strength.)
---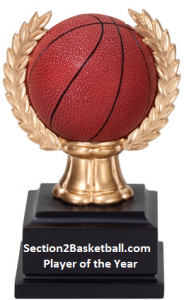 Players of the Year
Dolly Cairns and Kerry Flaherty of Saratoga
This year's Player of the Year award is being shared by two teammates, Saratoga's Dolly Cairns and Kerry Flaherty. These two players graded out as the top 2 players in Section 2 according to the Section2Basketball.com computer rankings and most certainly passed the eye test if you had the pleasure of watching them play. The duo combined to score over 57% of their team's total points on the season and led their team to a championship game appearance in Class AA. I just felt that the players were so even in their production and so valuable to their team's success, that they both deserved the recognition. Both Cairns and Flaherty have the ability to get to the hoop and have limitless range on offense as well as sharing the ball with their teammates. Their quickness and smart basketball IQ's help them cause problems for their opponents on the defensive end.
—————————————————————————————————————–
For each of the teams below the players are listed alphabetically by team. They aren't ranked in any specific order for their specific set of 5 players. 6 teams for each Class AA, A, D. 7 teams for Class B & C as there are more teams.
To view video clips of the players from our custom team/player highlight pages, go HERE. (Pick Division/League & team. Click on a player name on any clip and it will take you to their own page with their own custom link to share. Many of the players listed below have highlights in the system over the last three seasons.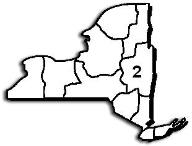 All Star Teams
| | | |
| --- | --- | --- |
| | Class AA | |
| | | |
| Player | 1st Team | Class |
| | | |
| Ahniysha Jackson | Albany | AA |
| Kerry Flaherty | Saratoga Springs | AA |
| Catherine Cairns | Saratoga Springs | AA |
| Catherine Almeida | Shenendehowa | AA |
| Meghan Huerter | Shenendehowa | AA |
| | | |
| Player | 2nd Team | Class |
| | | |
| Aliyah Wright | Colonie | AA |
| Alexis Van Vorst | Columbia | AA |
| Valencia Fontenelle-Posson | Guilderland | AA |
| Graci Serravillo | Guilderland | AA |
| Olivia Olsen | Niskayuna | AA |
| | | |
| Player | 3rd Team | Class |
| | | |
| Hasijna Gaddy | Albany | AA |
| Ava LaClair | Bethlehem | AA |
| Kyara Triblet | Colonie | AA |
| Sole Carrington | Shaker | AA |
| Maddisyn Mahoney | Shaker | AA |
| | | |
| Player | 4th Team | Class |
| | | |
| Junasia Lanier | Albany | AA |
| Jenna Citone | Albany | AA |
| Alivia Paeglow | Colonie | AA |
| Jules DeBeatham | Shaker | AA |
| Anna Milham | Shenendehowa | AA |
| | | |
| Player | 5th Team | Class |
| | | |
| Julia Harvey | Bethlehem | AA |
| Sarah Mattfeld | Catholic Central | AA |
| Sareena DiCerbo | Colonie | AA |
| Caroline Lafountain | Saratoga Springs | AA |
| Jessica Wagoner | Shenendehowa | AA |
| | | |
| Player | 6th Team | Class |
| | | |
| Riqiya Harris | Catholic Central | AA |
| Lauren Obermayer | Columbia | AA |
| Graycen Dubin | Guilderland | AA |
| Talia Washington | Schenectady | AA |
| Maddy Malicki | Shaker | AA |
| | | |
| | Class A | |
| | | |
| Player | 1st Team | Class |
| | | |
| Kelsey Wood | Averill Park | A |
| Amelia Wood | Averill Park | A |
| Harmony Philo | Gloversville | A |
| Hailey Ballard | Queensbury | A |
| Hope Sullivan | Queensbury | A |
| | | |
| Player | 2nd Team | Class |
| | | |
| Jackie Stanavich | Amsterdam | A |
| Andie Gannon | Amsterdam | A |
| EmmaLee Morgan | Averill Park | A |
| Kendra Lavery | Gloversville | A |
| Grace Field | Holy Names | A |
| | | |
| Player | 3rd Team | Class |
| | | |
| Olivia Kelley | Averill Park | A |
| Saniyya Adams | Holy Names | A |
| Ashlyn O'Neil | Scotia | A |
| Sydney Hart | South Glens Falls | A |
| Jenalyse Alarcon | Troy | A |
| | | |
| Player | 4th Team | Class |
| | | |
| Anna Jankovic | Averill Park | A |
| Keira Cohen | Holy Names | A |
| Breanna Lott | Mohonasen | A |
| Kaileigh Hunt | Queensbury | A |
| Abby Doin | Queensbury | A |
| | | |
| Player | 5th Team | Class |
| | | |
| Antonia May | Amsterdam | A |
| Elena Fedullo | Amsterdam | A |
| Molly Zahnleuter | Emma Willard | A |
| Mikyla Mitchell | Scotia | A |
| Alaina Holmes | Troy | A |
| | | |
| Player | 6th Team | Class |
| | | |
| Ana Gold | Ballston Spa | A |
| Callie Chevalier | Burnt Hills | A |
| Carlie Rzesotarski | Burnt Hills | A |
| Emma Shields | Emma Willard | A |
| Patience Riley | Lansingburgh | A |
| | | |
| | Class B | |
| | | |
| Player | 1st Team | Class |
| | | |
| Abigail Lombardoni | Fonda | B |
| Deja Beauford | Hudson | B |
| Charli Goverski | Mechanicville | B |
| Emily Erickson | Tamarac | B |
| Olivia Barringer | Voorheesville | B |
| | | |
| Player | 2nd Team | Class |
| | | |
| Makenzie Smith | Broadalbin-Perth | B |
| Brinley Inglee | Hudson Falls | B |
| Madison Graham | Ichabod Crane | B |
| Avery Mills | Mekeel Christian Academy | B |
| Payton Graber | Schalmont | B |
| | | |
| Player | 3rd Team | Class |
| | | |
| Olivia Huneau | Cohoes | B |
| Anna Lee | Johnstown | B |
| Amy DiSiena | Mechanicville | B |
| Jillian Ballard | Mekeel Christian Academy | B |
| Syrita Faraj | Tamarac | B |
| | | |
| Player | 4th Team | Class |
| | | |
| Aaliyah Juste | Albany Academy | B |
| Janay Brantley | Catskill | B |
| Sabrina Pressley | Cobleskill | B |
| Jenaya Robinson | Hudson | B |
| Jaden Willson | Johnstown | B |
| | | |
| Player | 5th Team | Class |
| | | |
| Riley Paul | Ichabod Crane | B |
| Jada Brown | Mechanicville | B |
| Taylor Grayson | Mechanicville | B |
| Lauren Sanderson | Ravena | B |
| Haley Burchhardt | Schalmont | B |
| | | |
| Player | 6th Team | Class |
| | | |
| Carly Atty | Fonda | B |
| Anna Bayle | Glens Falls | B |
| Madison Show | Mekeel Christian Academy | B |
| Grace Engel | Ravena | B |
| Makayla Milligan | Watervliet | B |
| | | |
| Player | 7th Team | Class |
| | | |
| Mianna Jackson | Albany Academy | B |
| Arianna Myers | Cairo-Durham | B |
| Ryan Carroll | Coxsackie-Athens | B |
| Isabella Trostle | Greenville | B |
| Emily Lenehan | Schalmont | B |
| | | |
| | Class C | |
| | | |
| Player | 1st Team | Class |
| | | |
| Sophie Phillips | Cambridge | C |
| Lilly Phillips | Cambridge | C |
| Molly Brophy | Greenwich | C |
| Logan Thayne | Hoosick Falls | C |
| Graceann Bennett | Lake George | C |
| | | |
| Player | 2nd Team | Class |
| | | |
| Alexis Wright | Berne-Knox | C |
| Taylor Meacham | Berne-Knox | C |
| Madison Meyer | Duanesburg | C |
| Kelsey Terrell | Middleburgh | C |
| Megan Hughes | Warrensburg | C |
| | | |
| Player | 3rd Team | Class |
| | | |
| Fiona Mooney | Cambridge | C |
| Sami Dickinson | Hoosic Valley | C |
| Alex Rifenburg | Hoosic Valley | C |
| Lydia Chittenden | Maple Hill | C |
| Marley Mueller | Stillwater | C |
| | | |
| Player | 4th Team | Class |
| | | |
| Stasia Epler | Cambridge | C |
| Lillian Hickey | Hoosick Falls | C |
| Nikki Hladik | Lake George | C |
| Natasha Strock | Maple Hill | C |
| Abigail Ranous | Warrensburg | C |
| | | |
| Player | 5th Team | Class |
| | | |
| Allison O'Hanlon | Duanesburg | C |
| Stacia Coyne | Maple Hill | C |
| Mechalle Cancer | Rensselaer | C |
| Julie Lehoe | Schoharie | C |
| Hope Boland | Warrensburg | C |
| | | |
| Player | 6th Team | Class |
| | | |
| Tess Merrill | Greenwich | C |
| Grace Wysocki | Hoosick Falls | C |
| Renee Serafin | Hoosic Valley | C |
| Lindsey Hampton | Mayfield | C |
| Navia Bynum | Rensselaer | C |
| | | |
| Player | 7th Team | Class |
| | | |
| Hannah Taylor | Chatham | C |
| Kassidy Plummer | Hadley-Luzerne | C |
| Kelsey Meca | Mayfield | C |
| Katie LaGrange | Mayfield | C |
| Sara Langworthy | Warrensburg | C |
| | | |
| | Class D | |
| | | |
| Player | 1st Team | Class |
| | | |
| Ava Megyeri | Bishop Gibbons | D |
| Amanda Godfrey | Fort Ann | D |
| Mady Thomas | Fort Edward | D |
| Karlee Nims | Hartford | D |
| Sydney Gagnon | North Warren | D |
| | | |
| Player | 2nd Team | Class |
| | | |
| Abby Kienzle | Bishop Gibbons | D |
| Gabby Thomas | Fort Edward | D |
| Jordan Ries | Heatly | D |
| Genevieve Swanson | Loudonville Christian | D |
| Zoe Eggleston | Whitehall | D |
| | | |
| Player | 3rd Team | Class |
| | | |
| Riley Gibbons | Germantown | D |
| Abigail Monroe | Hartford | D |
| Gabrielle McFarren | Hartford | D |
| Kelsie Rodford | Heatly | D |
| Jess Moore | Whitehall | D |
| | | |
| Player | 4th Team | Class |
| | | |
| Victoria Ralston | Loudonville Christian | D |
| Jaclyn Urtz | North Warren | D |
| Emma Phelps | North Warren | D |
| Rebecca Trumble | OESJ | D |
| Mackenzie Spencer | Salem | D |
| | | |
| Player | 5th Team | Class |
| | | |
| Sarah Paige | Fort Ann | D |
| Jennifer Mentzer | Hawthorne Valley | D |
| Morgan Legault | Heatly | D |
| Kerrigan Groff | Northville | D |
| Fontana LaCoppola | OESJ | D |
| | | |
| Player | 6th Team | Class |
| | | |
| Carly Kennedy | Argyle | D |
| Kierlan Denninger | Germantown | D |
| Kierra Hope | Heatly | D |
| Mackenzie Spencer | Salem | D |
| Mikayah Rushinski | Salem | D |