Get the latest Section2basketball.com computer rankings after the 12/29/18 games. Compare teams vs. other teams in their class/league or against teams from other leagues. Get score predictions vs. every team using the game projection component or use the NEW season wins feature where the rankings predict each team's W/L record (Section 2 games only) based on their actual results and the predicted score for each remaining game.
The computer rankings and other features listed below are part of the site's premium membership. The rankings are updated each morning by 8 a.m. after the previous day's games.
Boys and Girls basketball computer rankings.
-Compare teams from different classes and leagues. Sort teams by class or overall power ranking
(Sample from last year)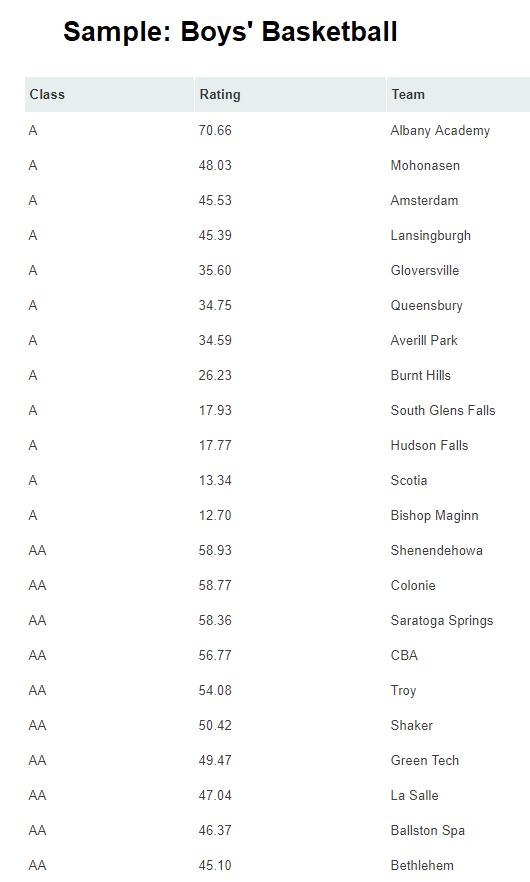 Boys and Girls basketball game projections vs. every other Section 2 team.
-Score projections for every possible Section 2 match-up
(Sample from last year)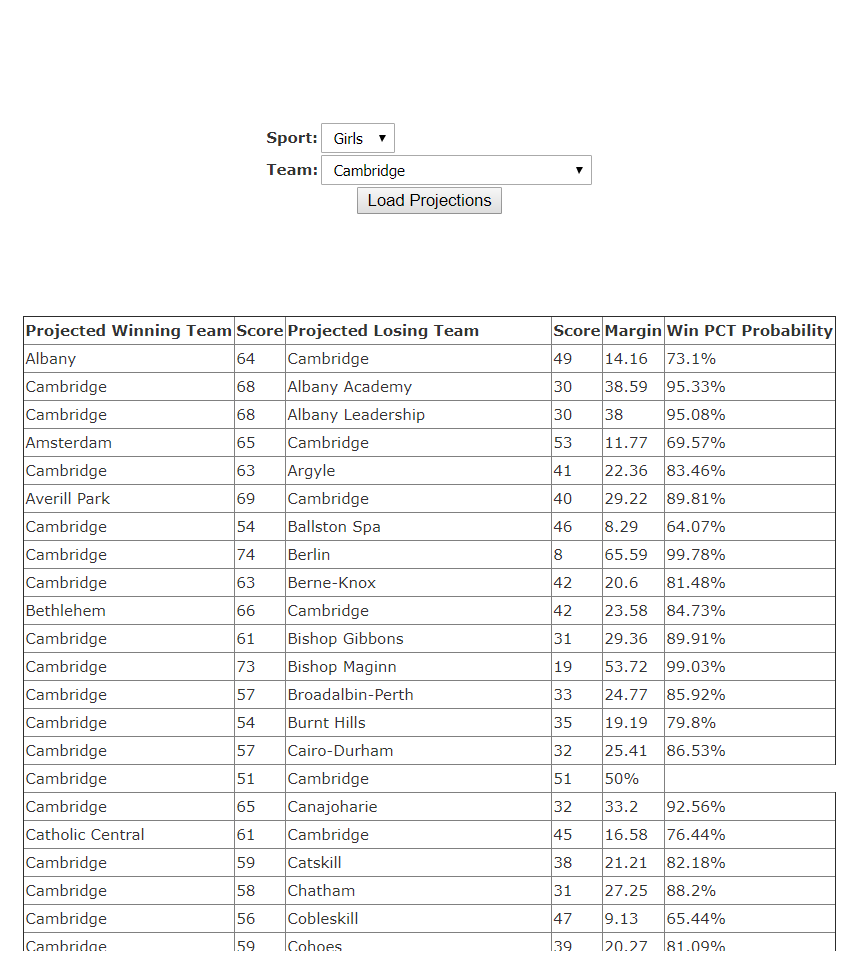 Boys and Girls basketball season win total projections w/Section 2 game schedule & score projections.
(Estimated Won/Loss record based on reported scores and remaining games)
Link to a girls team for this season