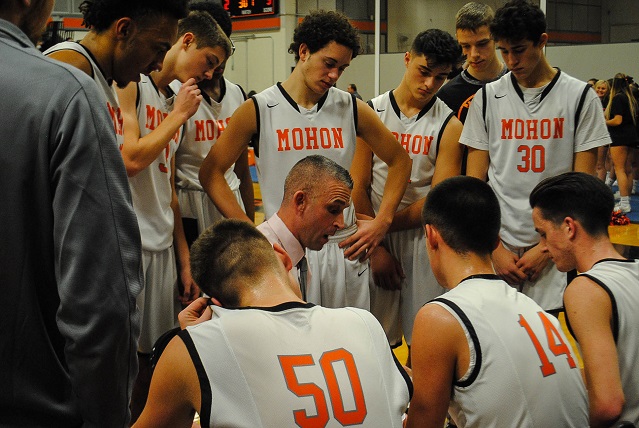 After leading the Mohonasen Boys Basketball team to a 2017-18 Section 2 title and reaching the NYSPHSAA Semi-Finals, Coach Josh Peck is stepping down. In a statement from Coach Peck he mentioned his family as a big factor in the decision,"Yes, I have decided to step down from my position at Mohonasen.  The decision was purely a family first decision.  I have 4 children of my own, all of them involved in different sports etc.  I really wanted to make the most of the time I have with them.  My wife has been a saint for the 15 years I've been a winter sports coach".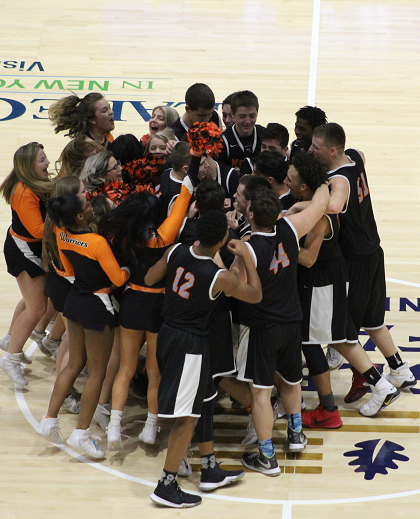 Coach Peck continued, "The coach in me will miss the X's and O's, the Tuesday and Friday night games, but the husband and father will love sitting in the bleachers watching my kids.  Coaching is a passion for me and something I love but this is a season in my life where I'm going to be my wife's husband and my kids' dad.
"The guys coming back at Mohonasen are hungry for more success.  Once you get a taste you want more and they have the ability to make another run.  I'll be rooting for them!"
Mohonasen will attempt to repeat as Sectional champs after they won a classic battle vs Amsterdam in the finals where they trailed at the all 3 quarter points. (1st, halftime, and end of 3rd).
-With the game tied at 50 with just over a minute left Mohonasen's Gregory Van Epps nailed a three-pointer to put the Warriors in front for good.
Here a few messages sent to Coach Josh Peck on twitter regarding his decision to step down.
Coach Peck has stepped down from his position as our Varsity coach. We thank for him for his leadership, values and championship level coaching. #ThankYouCoachPeck pic.twitter.com/MDorsFA052

— Mohonasen Boys Basketball (@mohonboysbball) October 3, 2018
Mohonasen standout basketball player Jalani Abdul-Aziz
Thank you @Mohonhoops for all you've done for me on and off the court. Hard to hear the news. Much love and respect.

— Lani (@Jabdulaziz20) October 3, 2018