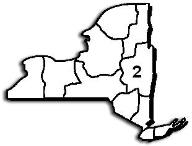 Just over a year ago I began adding content to section2basketball.com and started coverage of local high school hoops. (I registered the domain in 2007 but I'm finally at the point where I could devote more time.) Since then we've added a live scoring component and archived video highlights. The highlight hub has over 5000 itemized team and player highlights. It's something that's great for family, fans, and recruiters to check out their favorite teams and players. I've also been able to track down all league schedules with the help of a few coaches, AD's and the internet. Great for fans to monitor scores, on the live scoreboard, and standings for the upcoming season.
This season I'm adding a couple of freelance reporters to help cover games in a more traditional way. Meaning game written accounts of action. Those reports, along with the live scoring, will give fans more options when visiting the site.
I would like to thank everyone who has helped along the way promoting the site and coverage, however I'm still looking for more help with gathering information throughout the season. Here's what would help the site reach its potential as well as how to contact me and the site.
Email: info@section2basketball.com
Twitter: twitter.com/section2hoop
Coaches/Athletic Directors:
Check your schedule that we have uploaded on the site and contact us with any changes/updates. (Click your team name on corresponding links: Boys, Girls)
Once your roster is set send it along so we can add it to the database. It also will make life easier when coming out to cover the game using the live scoring. Without that roster it's difficult to plan game coverage involving your team as it's vital having each player's roster number for accuracy in live scoring.
Report your scores. Add info@section2basketball.com to your media contacts. If you'd like to add player stats we can add those also but having the scores as games are finished will help update the live scoreboard and standings. Each team has a page in the site that has the capabilities to add roster/schedule/stats.
Have someone on your staff or school take advantage of the live scoring component to share game details in real time with fans and media. Or just register a username and update the final score on the live scoreboard.
Sign up for the free video editing service on the site that allows you to upload your game film to cut your own highlights. All you have to do is send us an email to get you started with video highlights as the subject. Each team has their own custom link and if you click on the player name it will give you that players own custom link. The highlights are a great training tool and fantastic for fans of your team/players. (If you don't want to cut your own highlights at least upload the video to the system and we'll cut the clips as long as your roster is the system.)
Fans:
Share your team's score and upcoming games with us on social media. Please verify that both teams are accurate and we'll update the live scoreboard and re-tweet your post.
Continue to support the site and content. If you like what what's been started here share a link or comment on social media. Or just email info@section2basketball.com with suggestions or ideas.
Players:
We'd like to tell our readers something about you. If you are interested contact us and we'll add your profile to the "My Own Words" blog.
Game coverage, live scoring, bloggers wanted:
Still looking for people to help with game coverage. (Either traditional media articles or using the live scoring component at the venue.) If you are interested in getting paid to cover games contact us.
Bloggers, we have a blog waiting for your thoughts. If you follow Section 2 Basketball we can add your custom blog to the site and share it with fans. Please reach out to us with your idea and writing sample.
Local media companies:
If you are interested in working together sharing content or game coverage I'm open to ideas and discussion. What I've tried to do with the live scoring is a bit different than traditional local media coverage but there's no doubt that combining the 2 forms of coverage would benefit fans of the sport. All the while promoting each other's product.

Sponsorship Opportunities:
The site does take time and money to run properly. Last year I personally did live scoring for 70+ games. (Also added video highlights, as well, for close to 50 games starting on 1/6/17 while simultaneously doing the live scoring) There's also the additional cost this year as I'm adding more game reporters. Up to this point the site's been run totally at my expense as I wanted to see if there was enough interest and traffic. Well, I now have real numbers to the tell me, there's both. The site visitors in-season reached tens of thousands unique views, each month, for last January, February and March. The twitter account alone had 1 million plus twitter impressions combined for those 3 months as well. If you would like to gain amazing exposure for your company at well below market rates and promote local sports coverage email Ed at info@section2basketball.com for more information.