2016-17 Section2Basketball.com Girls' All-Star Teams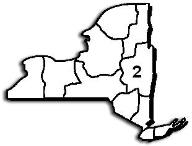 I've put together All-Star teams by classification for this year's Girls' players. I've been to 70+ games (Boys & Girls) this season so far and I've seen many of the players listed below. For the player's that I haven't watched in person I've relied on contacts in Section 2, other online content/stats/reports, and custom player rankings that I've created. There are 5 teams for each classifications for the Boys' and 4 teams each for the Girls'. (1 less Girls' team for each class as I felt more comfortable choosing 20 players as opposed to 25 for the Girls')
What I've tried to do for the computer-generated player rankings is create something that will take into account a player's scoring, her team's overall performance, and factor in the percentage of her points versus her team's total point total. Point statistics were used from timesunion.com to compile those numbers. With limited other stats available online (rebounds, steals, assists, etc.) I feel this is the best way to construct the rankings as it factors in overall team performance too.
Past computer player rankings I've created for Section 2 have been in line with the top players in the Section as well as players that have moved on to play at the next level. In other words, I trust them as an independent opinion differing from my eyes and other research. All 3 (eyes, rankings, research) are factored in when creating the teams below.
(Players that scored 10% or more of their team's total points were ranked and considered for the teams. Over 300+ players fit the criteria. I also know that I've left off really good players. I've done the best I could when comparing a player's impact on their team and factoring in their overall team strength.)
——————————————————————————————————————-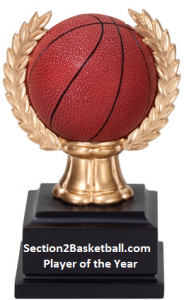 Player of the Year
Sierra "CeCe" Mayo, Shaker
Here are a few highlight clips of Sierra "CeCe" Mayo in action this season. She helped lead her team to the #1 seed in Class AA Sectionals and to the Sectional Final, where they dropped a tight decision to Shen.
——————————————————————————————————————-
For each of the teams below the players are listed alphabetically by team. They aren't ranked in any specific order for their specific set of 5 players. 4 teams for each Class. 20 players total.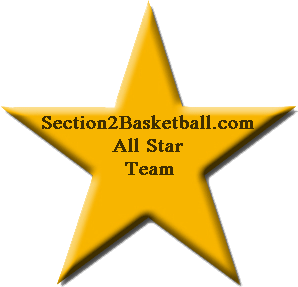 All Star Teams
| | | | |
| --- | --- | --- | --- |
| | Class AA | | |
| | | | |
| Player | 1st Team | Class | League/Division |
| | | | |
| Selena Lott | Columbia | AA | Suburban Council – Gray Division |
| Olivia Owens | Niskayuna | AA | Suburban Council – Gray Division |
| Sierra "CeCe" Mayo | Shaker | AA | Suburban Council – Gray Division |
| Alexandra Tudor | Shenendehowa | AA | Suburban Council – Gray Division |
| Cameron Tooley | Shenendehowa | AA | Suburban Council – Gray Division |
| | | | |
| Player | 2nd Team | Class | League/Division |
| | | | |
| Catherine Cairns | Saratoga Springs | AA | Suburban Council – Gray Division |
| Kerry Flaherty | Saratoga Springs | AA | Suburban Council – Gray Division |
| Shyla Sanford | Shaker | AA | Suburban Council – Gray Division |
| Catherine Almeida | Shenendehowa | AA | Suburban Council – Gray Division |
| Sabrina Wolfe | Troy | AA | Suburban Council – Blue Division |
| | | | |
| Player | 3rd Team | Class | League/Division |
| | | | |
| Emily Wander | Bethlehem | AA | Suburban Council – Gray Division |
| Molly Kirby | Bethlehem | AA | Suburban Council – Gray Division |
| Aliyah Wright | Colonie | AA | Suburban Council – Gray Division |
| Grace Heeps | Columbia | AA | Suburban Council – Gray Division |
| Meghan Gillooley | Shenendehowa | AA | Suburban Council – Gray Division |
| | | | |
| Player | 4th Team | Class | League/Division |
| | | | |
| Ahniysha Jackson | Catholic Central | AA | Colonial Council – Liberty Division |
| Erin Fouracre | Colonie | AA | Suburban Council – Gray Division |
| Alexandra DeBeatham | Shaker | AA | Suburban Council – Gray Division |
| Julia DeBeatham | Shaker | AA | Suburban Council – Gray Division |
| Shalie Frierson | Troy | AA | Suburban Council – Blue Division |
| | | | |
| | Class A | | |
| | | | |
| Player | 1st Team | Class | League/Division |
| | | | |
| Nina Fedullo | Amsterdam | A | Foothills Council – South |
| Kathryn Stackrow | Averill Park | A | Suburban Council – Blue Division |
| Stephanie Jankovic | Averill Park | A | Suburban Council – Blue Division |
| Harmony Philo | Gloversville | A | Foothills Council – South |
| Saeeda Abdul-Aziz | Mohonasen | A | Suburban Council – Blue Division |
| | | | |
| Player | 2nd Team | Class | League/Division |
| | | | |
| Guilianna Pritchard | Amsterdam | A | Foothills Council – South |
| Kelsey Wood | Averill Park | A | Suburban Council – Blue Division |
| Mallory Wood | Averill Park | A | Suburban Council – Blue Division |
| Nylasia Sutton | Lansingburgh | A | Colonial Council – Patriot Division |
| Caitlin Estes | Scotia | A | Foothills Council – South |
| | | | |
| Player | 3rd Team | Class | League/Division |
| | | | |
| Maria Lamonto | Amsterdam | A | Foothills Council – South |
| Olivia Kelley | Averill Park | A | Suburban Council – Blue Division |
| Kerri Hauser | Gloversville | A | Foothills Council – South |
| Naesha Kelley | Hudson Falls | A | Foothills Council – North |
| Hope Sullivan | Queensbury | A | Foothills Council – North |
| | | | |
| Player | 4th Team | Class | League/Division |
| | | | |
| Lydia Williams | Holy Names | A | Colonial Council – Liberty Division |
| Sophie LeBrun | Hudson Falls | A | Foothills Council – North |
| Breanna Lott | Mohonasen | A | Suburban Council – Blue Division |
| Emma Hayes | Queensbury | A | Foothills Council – North |
| Makenzie Collier | South Glens Falls | A | Foothills Council – North |
| | | | |
| | Class B | | |
| | | | |
| Player | 1st Team | Class | League/Division |
| | | | |
| Nerea Brajac | Cohoes | B | Colonial Council – Patriot Division |
| Lucille Tougas | Glens Falls | B | Foothills Council – North |
| Sophia Tougas | Glens Falls | B | Foothills Council – North |
| Kelly Pine | Hoosick Falls | B | Wasaren League |
| Emily Erickson | Tamarac | B | Wasaren League |
| | | | |
| Player | 2nd Team | Class | League/Division |
| | | | |
| Sam Dayter | Cohoes | B | Colonial Council – Patriot Division |
| Julianna Taylor | Fonda | B | Western Athletic Conference – Division I |
| Renna Poulin | Tamarac | B | Wasaren League |
| Ali Changa | Watervliet | B | Colonial Council – Liberty Division |
| Saige Roberts | Watervliet | B | Colonial Council – Liberty Division |
| | | | |
| Player | 3rd Team | Class | League/Division |
| | | | |
| Caitlin Hogan | Glens Falls | B | Foothills Council – North |
| Taylor Scarincio | Glens Falls | B | Foothills Council – North |
| Lizza Ryan | Hoosick Falls | B | Wasaren League |
| Madison Graber | Schalmont | B | Colonial Council – Liberty Division |
| Emily Vallee | Schuylerville | B | Foothills Council – North |
| | | | |
| Player | 4th Team | Class | League/Division |
| | | | |
| Logan Thayne | Hoosick Falls | B | Wasaren League |
| Jasmyne Peck | Hudson | B | Patroon Conference |
| Selena Jones | Hudson | B | Patroon Conference |
| Claire Guzielek | Johnstown | B | Foothills Council – South |
| Hannah Kreiger | Tamarac | B | Wasaren League |
| | | | |
| | Class C | | |
| | | | |
| Player | 1st Team | Class | League/Division |
| | | | |
| GraceAnn Bennett | Lake George | C | Adirondack League – Division III |
| Elizabeth Singleton | Mekeel Christian Academy | C | Western Athletic Conference – Division I |
| Jessie Show | Mekeel Christian Academy | C | Western Athletic Conference – Division I |
| Rebekkah Dean | Mekeel Christian Academy | C | Western Athletic Conference – Division I |
| Lyndsey McCoy | Middleburgh | C | Western Athletic Conference – Division I |
| | | | |
| Player | 2nd Team | Class | League/Division |
| | | | |
| Ava Fitzmaurice | Greenville | C | Patroon Conference |
| Olivia Barnes | Greenwich | C | Wasaren League |
| Cami Hren | Hoosic Valley | C | Wasaren League |
| Lacey Cormie | Lake George | C | Adirondack League – Division III |
| Sydney Sheldon | Mayfield | C | Western Athletic Conference – Division I |
| | | | |
| Player | 3rd Team | Class | League/Division |
| | | | |
| Monique Britton | Berne-Knox | C | Western Athletic Conference – Division II |
| Haleigh McKay | Chatham | C | Patroon Conference |
| Sammy Pasinella | Mechanicville | C | Wasaren League |
| Bre Palmatier | Middleburgh | C | Western Athletic Conference – Division I |
| Danika Svendsen | Stillwater | C | Wasaren League |
| | | | |
| Player | 4th Team | Class | League/Division |
| | | | |
| Helen Mooney | Cambridge | C | Wasaren League |
| Madalyn Krasney | Greenville | C | Patroon Conference |
| Alex Rifenburg | Hoosic Valley | C | Wasaren League |
| Kelsey Terrell | Middleburgh | C | Western Athletic Conference – Division I |
| Megan Hughes | Warrensburg /Bolton | C | Adirondack League – Division I |
| | | | |
| | Class D | | |
| | | | |
| Player | 1st Team | Class | League/Division |
| | | | |
| Cameran Henderson | Heatly | D | Central Hudson Valley League |
| Kyra Oeffler | Heatly | D | Central Hudson Valley League |
| Madasyn Bush | North Warren | D | Adirondack League – Division II |
| Sydney Gagnon | North Warren | D | Adirondack League – Division II |
| Merari Freeman | Oppenheim-Ephratah/St Johnsville | D | Western Athletic Conference – Division II |
| | | | |
| Player | 2nd Team | Class | League/Division |
| | | | |
| Amanda Godfrey | Fort Ann | D | Adirondack League – Division II |
| Kasey Griffin | Germantown | D | Central Hudson Valley League |
| Jessica Getty | Hartford | D | Adirondack League – Division II |
| Hannah Coupas | Northville | D | Western Athletic Conference – Division II |
| Jesse Vidal | Salem | D | Adirondack League – Division I |
| | | | |
| Player | 3rd Team | Class | League/Division |
| | | | |
| Sam Humiston | Argyle | D | Adirondack League – Division I |
| Emily Jackson | Fort Ann | D | Adirondack League – Division II |
| Renee Allen | Fort Ann | D | Adirondack League – Division II |
| Genevieve Swanson | Loudonville Christian | D | Central Hudson Valley League |
| Hannah Kenney | North Warren | D | Adirondack League – Division II |
| | | | |
| Player | 4th Team | Class | League/Division |
| | | | |
| Skylar Jackson | Germantown | D | Central Hudson Valley League |
| Cailyn Harrington | Hartford | D | Adirondack League – Division II |
| Mikyla Burnett | Loudonville Christian | D | Central Hudson Valley League |
| Fontana LaCoppola | Oppenheim-Ephratah/St Johnsville | D | Western Athletic Conference – Division II |
| Harley Vincient | Salem | D | Adirondack League – Division I |